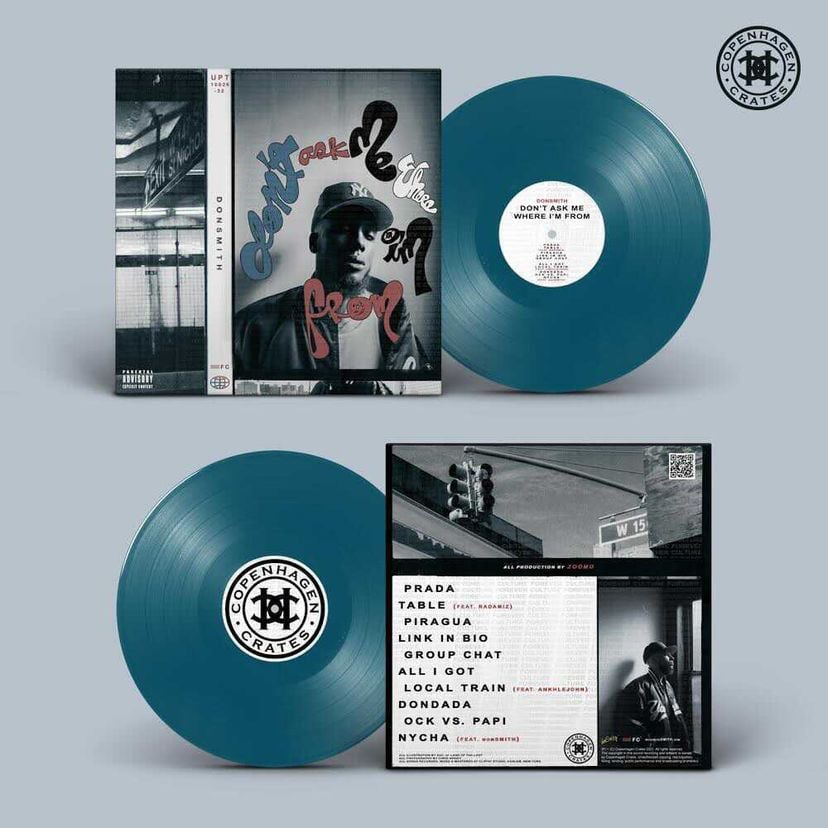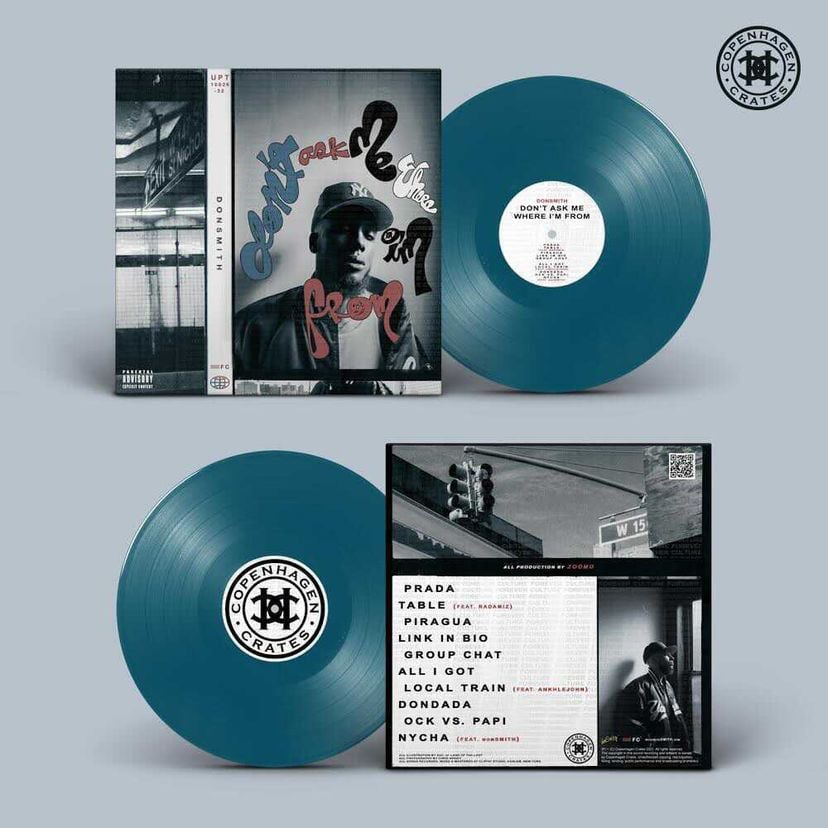 SEA BLUE 12" Vinyl - "Don't Ask Me Where I'm From"
$100.00
donSMITH's debut album "Don't Ask Me Where I'm From" released digitally November 2020.
Pressed into a sleek 12" vinyl in Denmark - via Copenhagen Crates.
Each vinyl is hand numbered, never to be re-pressed in this fashion.
EXTREMELY LIMITED COLORWAY. Only 3 available.
TRACKLIST
SIDE A:
1. PRADA
2. Table (Feat. Radamiz)
3. Piragua
4. Link In Bio
5. Group Chat

SIDE B:
1. All I Got
2. Local Train (Feat. ANKHLEJOHN)
3. donDADA
4. Ock vs. Papi
5. NYCHA

All tracks produced by Zoomo.